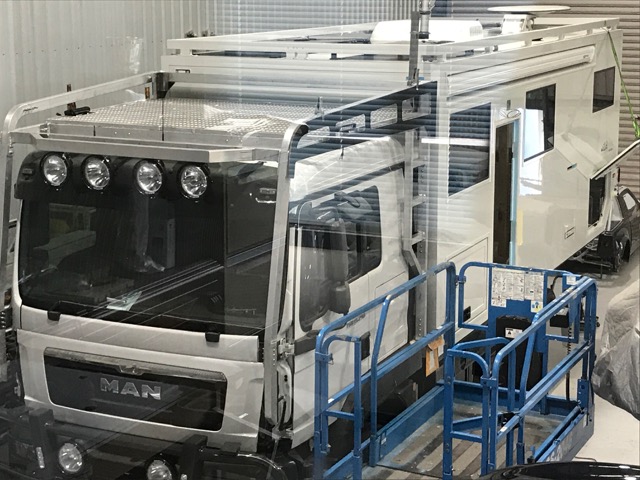 Wildplanet designed / engineered the MAN Sleeper Cab roof/tyre rack.
The starting point was to remove the complete interior of the cabin to establish the appropriate positions for the racks supporting brackets.
The rack is designed allowing any part of the rack that may get damaged to be replaced section by section. Most of the connections are bolted with M10 stainless steel bolts.
The rack has a custom manufactured aluminium grate which provides a safe working platform .
The roof rack crane can be erected either side of the vehicle and is stowed on the roof rack in hold down The rack will now be dismantled and either painted in two pack or anodised prior to the final fitting.