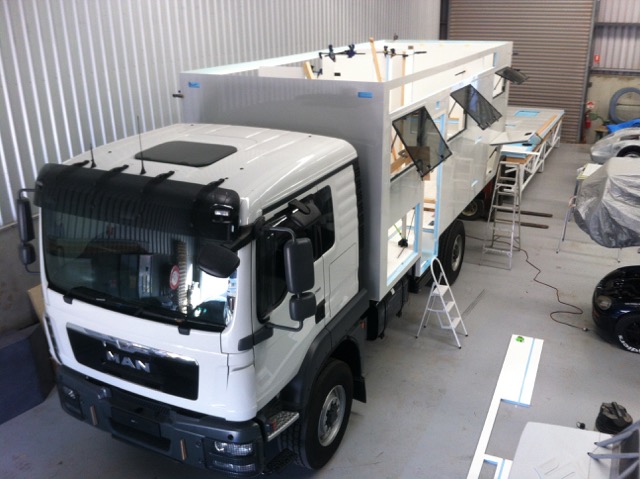 Wildplanet Off Road continues the assembly the 55 mm thick StyroMax insulated wall panel.
All panels fitted together with a 1 mm to 2 mm gap tolerance. ( remarkable )
The window and hatches were fitted into the wall panels when the panels were laying on the work bench.
This ensured the windows and hatches were aligned with each other.