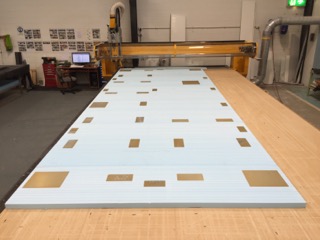 StyroMax are manufacturing Wildplanet's 55 mm thick walls,floor and ceiling insulated panels that make up the accommodation module.
These  panels have excellent thermal properties and are CNC machined to precise dimensions.
Wildplanet is the only off road motorhome manufacture in Australia providing 55 mm thick insulated wall,floor and ceiling panels for superior insulation and strength.