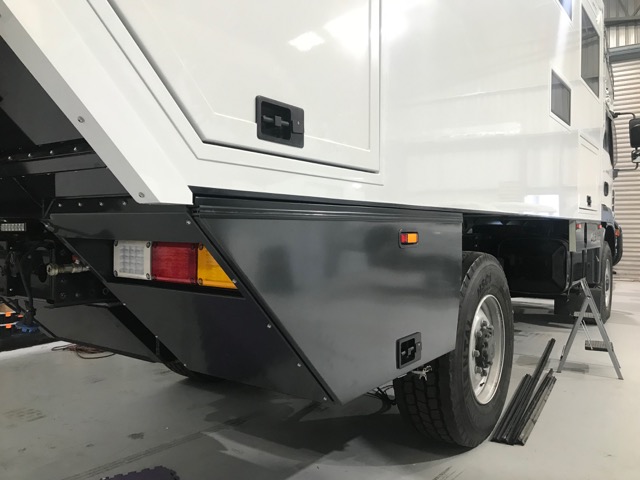 4 x 4 MOTOR HOME LOCKERS
Wildplanet has spent weeks fabricating the lockers. The locker doors open up 170 degrees on gas struts allowing easy access to the enormous storage space. The doors are insulated and are fitted with the same locks as the module hatches. One key opens all the hatches and lockers .
If a locker gets damaged it can be removed and either repaired or replaced as they are bolted to the subframe.