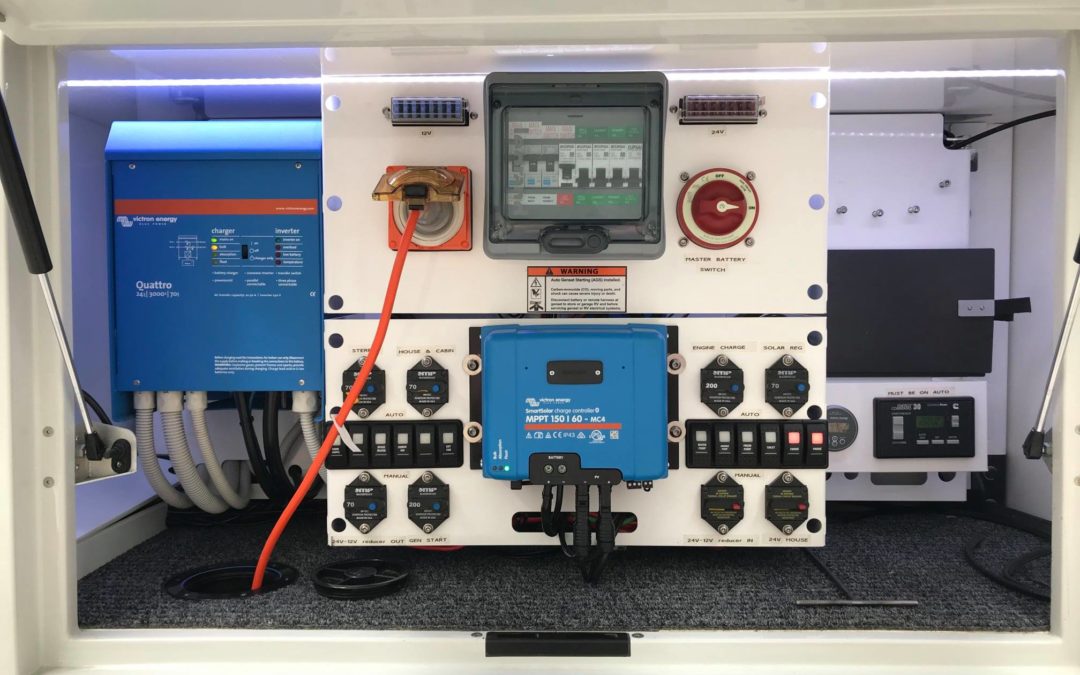 The locker with the latest Victron electrical equipment is complete. The electrical boards have the latest 12 Volt and 24 Volt circuit breakers fitted.
The Victron Solar Controller managers 800 Watts of Solar power.
The 240 Volt circuit breakers and located in a seperate sealed cabinet in the centre top of the board.
There are four (4) Victron Lithium batteries located behind the electrical board. Wildplanet has been working with an IT specialist who has developed the technology to provide a number of touch screens in the module as well as a touch screen fitted in the dashboard of the MAN truck cabin.
Almost all functions can be operated from the trucks dashboard dashboard. Functions such as deploy and retract both awnings, module steps and most module interior and exterior lighting.
The main touch screen is located on the control panel in the module.