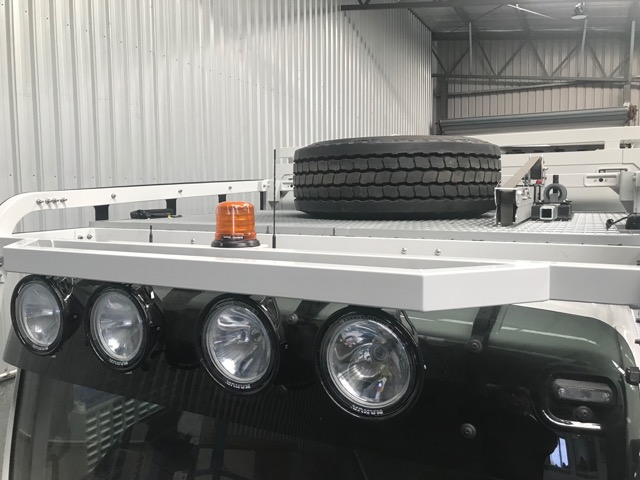 4 X4 ROOF AND TYRE RACKS COMPLETE
The work on the roof / tyre rack is complete. The crane hoist and the spare wheel are fitted by specially designed brackets
The LED light bars fitted either side of the roof rack light up a large area.
The vehicle is looking more like a Dakar Rally truck with the four Nava driving lights.